Our Service Areas
King County, Snohomish County, Pierce County, Island County – Monroe, WA | Duvall, WA | Sultan, WA | Snohomish, WA | Woodinville, WA | Lake Stevens, WA | Marysville, WA | Stanwood, WA | Silvana, WA | Arlington, WA | Smokey Point, WA | Darrington, WA | Granite Falls, WA | Machias, WA | Three Lakes, WA | Maltby, WA | Clearview, WA | Bothell, WA | Mill Creek, WA | Everett, WA | Lynnwood, WA | Edmonds, WA | Clinton, WA | Freeland, WA | Langley, WA | Carnation, WA | Fall City, WA | Preston, WA | Snoqualmie, WA | Skykomish, WA | Baring, WA | Grotto, WA | Index, WA | Gold Bar, WA | Sultan, WA | Startup, WA | Money Creek, WA | Lake Joy, WA | Preston, WA | Ravensdale, WA | Kent, WA | Renton, WA | Issaquah, WA | Maple Valley, WA | Black Diamond, WA | Auburn, WA | Puyallup, WA | Milton, WA | Fife, WA | Tacoma, WA | Seattle, WA | Bellevue, WA | Redmond, WA | Newport, WA | Sammamish, WA | Hobart, WA | Covington, WA | Mercer Island, WA | Buckley, WA | Bonney Lake, WA | Sumner, WA | Prairie Ridge, WA | South Prairie, WA | Enumclaw, WA | Lea Hill, WA | Orting, WA | South Hill, WA | Frederickson, WA | Summit, WA | Waller, WA | Lakeland, WA | Pacific, WA | Algona, WA | Graham, WA | Lake City, WA | Spanaway, WA | Des Moines, WA | Burien, WA | Federal Way, WA | Vashon, WA | White Center, WA | Bainbridge Island, WA | Kingston, WA | Camano Island, WA | Tulalip, WA | Mukilteo, WA | Warm Beach, WA | Port Susan, WA | Lake Goodwin, WA | Lake Bosworth, WA  | Goldbar, WA | Skykomish, WA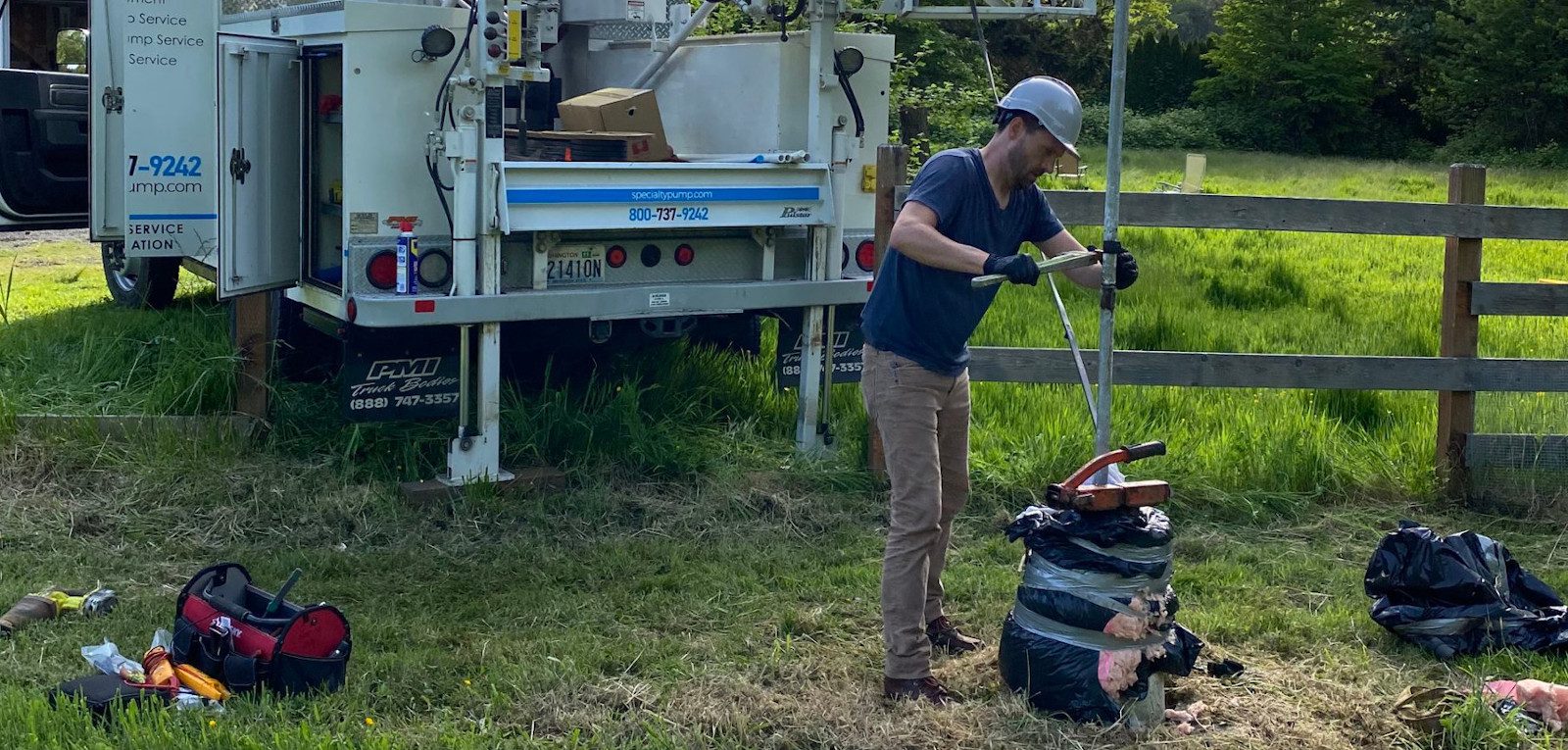 We understand that your home is your sanctuary, and the last thing you need is to worry about your pump and well systems. We are a team of local experts, proudly serving the communities of King County, Snohomish County, Pierce County, and Island County for years. Our down-to-earth approach is what sets us apart from the rest – we speak your language and prioritize your needs.
When it comes to pump and well services, there's no one-size-fits-all solution
That's why our experienced technicians take the time to understand your unique situation and tailor our services accordingly. We'll never try to upsell you on unnecessary products or services. Honesty and transparency are the cornerstones of our business, and we believe in treating our customers like family.
Dealing with pump or well issues can be stressful, but with Specialty Pump & Well by your side, you can rest easy knowing you have a reliable team on call. Whether it's a sudden pump failure or a mysterious drop in water pressure, our skilled technicians will diagnose the problem swiftly and efficiently. We take pride in fixing issues right the first time, saving you time and money.
For those in need of well drilling or pump installation, we've got you covered. Our team is well-versed in the latest technologies and industry best practices. We'll work closely with you to find the best solution for your property, taking into account your water needs, budget, and environmental considerations.
Maintenance is key to ensuring your pump and well systems operate smoothly for years to come
Our preventative maintenance plans are designed to fit your schedule and budget, providing regular check-ups to catch potential problems before they escalate into costly emergencies.
Specialty Pump & Well is a locally-owned and operated business, and our commitment to the communities we serve runs deep. We take pride in providing prompt, reliable, and friendly service to our neighbors. When you choose us, you're not just another customer; you become a part of our extended family.
So, if you're facing any pump or well issues or are in need of installation and maintenance services, give us a call or drop by our office. Let's work together to ensure your water system runs smoothly, leaving you with one less thing to worry about. Specialty Pump & Well – your dependable partners for all things pump and well in King, Snohomish, Pierce, and Island Counties!