Sump Pump and Sewage Pump Services in Snohomish County, WA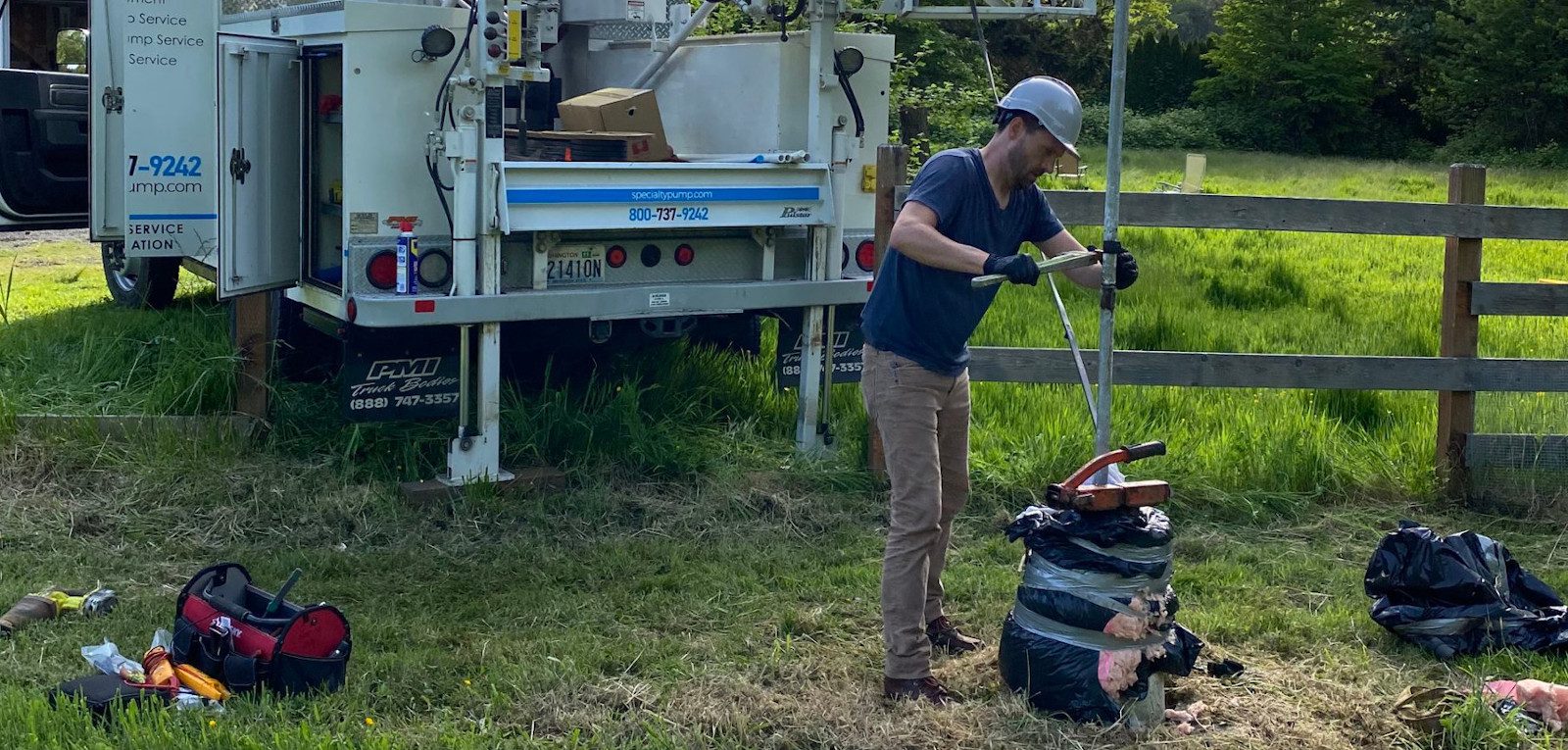 At Specialty Pump & Well, we understand that your home is your haven – a place of comfort, joy, and security. Yet, we also recognize that hidden challenges can sometimes threaten that peace. That's why we're here with our specialized sump pump and sewage pump services, serving all of Snohomish County, WA. We're not just a company; we're your neighbors, and we're dedicated to keeping your homes safe and comfortable, no matter what.
Contact us online or give us a call at (425) 487-0123 for more information on our well services or to schedule an appointment with one of our well and pump technicians.
Sump Pump Services: Keeping Your Basement Dry and Safe
Has your basement ever felt like a battleground against unpredictable weather? We get it. Those heavy rainfalls can turn your basement into a waterlogged maze. But worry not – our sump pump services are here to the rescue. Our team of experts knows that every home is unique, just like every rainfall pattern. That's why we take the time to assess your needs and recommend the perfect sump pump solution tailored to your home.
A sump pump might sound like a simple piece of equipment, but it's your home's first line of defense against flooding. Our technicians are well-versed in sump pump installation, ensuring it's placed in the right spot to catch any unwanted water before it turns your basement into an indoor pool. We use reliable, quality pumps that you can count on, and our installations are backed by our commitment to your satisfaction.
Sewage Pump Services: Dealing with the Unseen Heroes
Let's talk about a topic that might not be dinner conversation but is crucial for your home's hygiene – sewage pumps. Your sewage system works tirelessly behind the scenes, and when it malfunctions, it can quickly become a nightmare. Foul odors and unsanitary conditions are just a few symptoms of sewage pump issues. Our sewage pump services are designed to tackle these problems head-on so you can continue to enjoy a clean and healthy home.
Our team understands the urgency when dealing with sewage pump problems. That's why we're available around the clock to provide quick, effective solutions. Whether it's repairing a malfunctioning pump or replacing an outdated system, we've got you covered. Our skilled technicians have the know-how to handle even the messiest situations, and we don't consider the job done until you're satisfied and your home is back to its normal, odor-free state.
Your Partners in Home Comfort and Safety
At Specialty Pump & Well, we're more than just pump experts – we're your partners in maintaining a comfortable and safe home environment. When you choose us, you're choosing a team of professionals who care about your well-being as much as you do. We pride ourselves on being part of the Snohomish County community, and we're dedicated to providing reliable, honest services that you can depend on.
So, whether you're dealing with a flooded basement or a sewage pump emergency, don't hesitate to reach out. We're here to listen, to understand, and to provide solutions that fit your unique needs. Your home deserves the best, and that's exactly what we offer: top-notch sump pump and sewage pump services, delivered with a down-to-earth approach that you can trust. Contact us today and let's work together to keep your home safe, dry, and comfortable, no matter what challenges come your way.
Need trusted well services in Snohomish County, WA? Call Specialty Pump & Well today at (425) 487-0123!