Well Pump Replacement in Snohomish, WA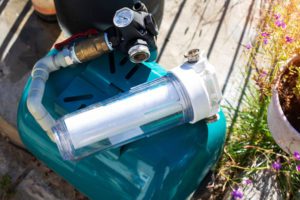 If you need well pump replacement in Snohomish, WA, you've come to the right place. Having a well pump in your home can be crucial when there is no access to city water. Replacing an old, faulty, or noxious well pump is critical to ensuring reliable and safe access to fresh drinking water. You can easily access the groundwater below with a properly functioning well pump. Investing in a replacement well pump is integral to maintaining a functioning water system for your home so that you never again face waterless days.
At Specialty Pump & Well, our team provides quality well pump replacements. Our specialists have the expertise and experience to ensure your replacement well pump is correctly and properly installed. By investing in a new well water pump, you'll find yourself with fewer problems down the line and greater control of your water flow.
Contact us online or call us today at (425) 487-0123 with any questions about well pump replacements in Snohomish. Our technicians are on standby to help you! 
Understanding Your Well Pump System
Your well pump system is integral to your home's plumbing system and provides an essential source of clean, fresh water. A well pump pulls water from the ground through a deep or shallow well and sends it to your household fixtures such as sinks, toilets, showers, and washing machines. 
The well pump contains a pressure switch as part of its electrical wiring that helps regulate the water pressure in the system. If you have noticed any changes in the performance of your well pump system or have any concerns about its functioning, then consider replacement services for your well pump in Snohomish, WA.
Types of Well Pumps for Replacement
Replacing your old well pump requires specialized service. You can be sure that the job will be done right when you use our team of experts to install either a jet pump or a submersible pump based on the location and depth of your newly drilled well.
Jet pumps are mounted above the well and pull water up like a straw, which is great for shallow water but less efficient when supplying larger homes.

Submersible well pumps are placed in the well and utilize pressure below the waterline to push water into your home. This solution is much more durable and efficient for reliable access to your well water supply!
Common Reasons for Well Pump Replacement
The most common reasons why homeowners need to replace their existing well pumps include the following:
A decrease in pumping capacity due to wear and tear over time or damage caused by storms, floods, or other weather conditions

Age-related deterioration

Insufficient water quality

Mechanical failure

Rising utility bills
If you notice any changes in the performance of your well pump system, such as reduced water pressure or increased noise levels coming from the pump itself, then it is probably time to get your well pump replaced.
Benefits of Replacing Your Well Pump
Replacing your well pump can provide you several benefits. A new and properly installed well pump will improve water flow rate and pressure throughout the house while reducing noise levels from the unit itself.
In addition, a new well pump will be more energy efficient than its older counterparts and help you save on costs associated with electricity bills for running the system. Furthermore, modern systems have advanced safety features that can help protect plumbing fixtures and pipes from damage due to high water pressure levels or sudden surges.
The Importance of Hiring a Professional for Well Pump Installations
Hiring a professional for well pump installations is paramount, as something as simple as a small mistake can lead to considerable damage. Repairing the well could cost homeowners more than replacing the entire pump.
 Many individuals are unaware that such an act requires special expertise, which is why it's so essential for them to contact a reliable service provider for assistance with well and pump service. After all, any modern home requires regular access to water – so it's better not to risk anything when working on the pumps and pipes! 
Choose Professional Services for Well Pump Replacement in Snohomish, WA
Well pump replacement can be complicated and overwhelming, but Specialty Pump & Well can make it easy to understand and hassle-free. As experts in installing replacement well pumps, we offer unparalleled service based on our understanding of the Snohomish area's unique needs. Whether you need a deep well jet pump installation or any other type of well water pump maintenance, our experienced team will help ensure your property gets the cleanest and most efficient water possible.
Need help with well pump replacement in Snohomish, WA? Our expert technicians are standing by to answer any questions you may have. Contact us today at (425) 487-0123 or simply fill out our online form to get in touch with us.