Sewage Pump Services in Snohomish, WA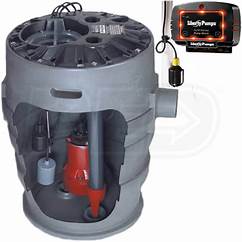 A sewage pump removes sewage from a basin connected to plumbing fixtures. The sewage collects in the basin and is piped to sewers or a septic tank. Sewage pumps are necessary for properties where sewer lines are below grade or in a basement. For dependable sewage pump services in Snohomish, WA and the surrounding communities, give us a call today to schedule service.
The pump is mounted in a basin that is usually located in a basement area. The basin collects sewage from plumbing fixtures that are installed below the sewer inlet elevation. That higher destination can be a septic tank or a sewer line. 
We can resolve your sewage pump problems.
Contact us online or give us a call at (425) 487-0123 for more information on our sump pump services or to schedule an appointment for service.
The Sewage Pump isn't Draining the Basin 
You'll know when your sewage pump stops operating. The lower floor plumbing fixtures simply stop draining water. Sometimes the sewage backs up into a tub or shower. Sometimes it backs up everywhere. Call Specialty Pump & Well! We are licensed plumbers and are set up for this event. We will come out and repair it the same day. We keep and inventory of sewage and sump pumps in stock just for these situations. 
Need sewage pump service in Snohomish, WA? Call Specialty Pump & Well today at (425) 487-0123!